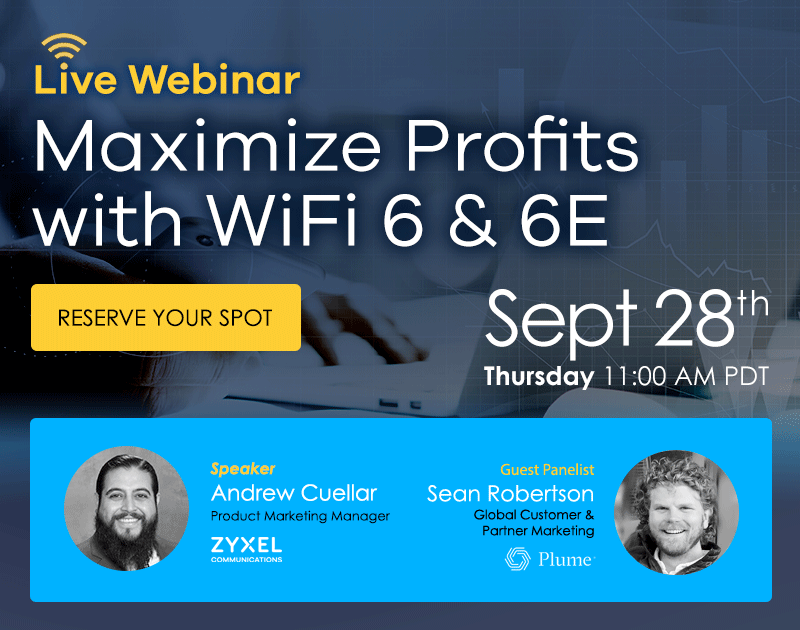 WiFi is essential and has become a mainstay of almost every home. Offering a managed WiFi solution with the latest and greatest wireless technology sets service providers, and their subscribers, up for success. Having options to choose between industry standard TR-069 and open source capabilities with OpenSync for managing subscriber networks is an added advantage. Especially as the connected home continues to grow, being able to maintain, upgrade and gather useful insight into subscriber networks remotely is taking things even further in providing the best wireless experience.
Zyxels latest WiFi offerings

TR-069 Interoperability & Evolution


Host:
Andrew Cuellar
Product Marketing Manager
Andrew Cuellar is the Product Marketing Manager for Zyxel Communications, Inc. He handles product line related marketing supporting nationwide and regional telecommunications. Andrew brings over a decade of experience and product knowledge from his time with Zyxel and can speak across multiple networking topics.
Guest Panelist:
Sean Robertson
Global Customer & Partner Marketing
Sean Robertson is the Senior Manager of Customer and Partner Marketing at Plume, empowering Partners and Communications Service Providers around the world to manage and scale services that connect people. Sean's expertise spans a variety of technology sectors, including software, services, networking technology, and hardware. He is a seasoned SaaS marketer with a passion for building and bringing to market products in emerging categories.
Webinar: 9/28 Thursday 11am PDT